Dnes je zverejnená ďalšia súťaž – challenge, ktorú pravidelne vyhlasuje značka Create A Smile Stamps.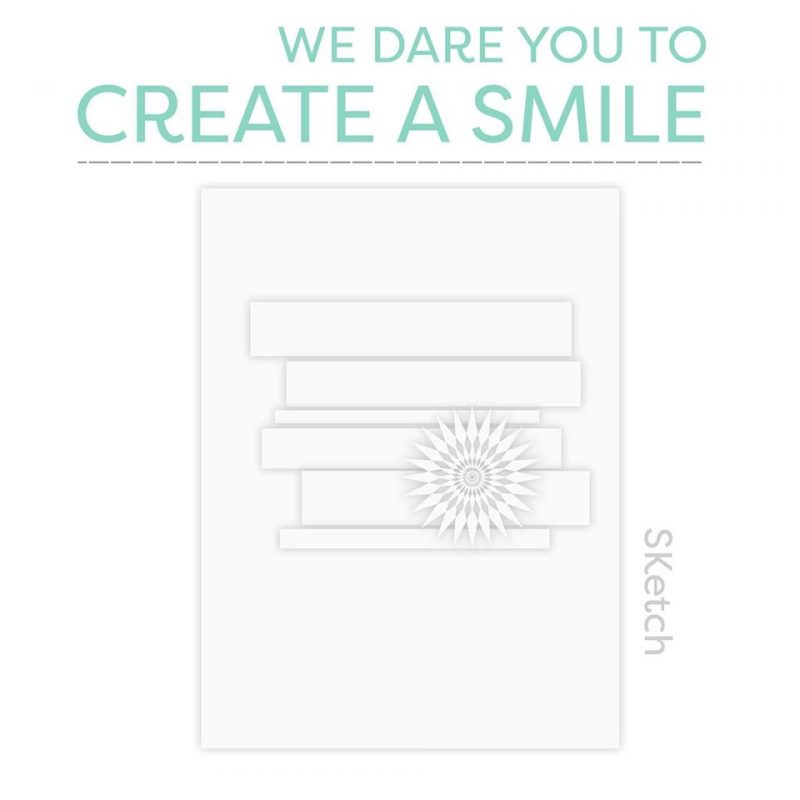 So sketchom som sa trošku vyhrala a vyrobila takúto chutnú pohľadnicu.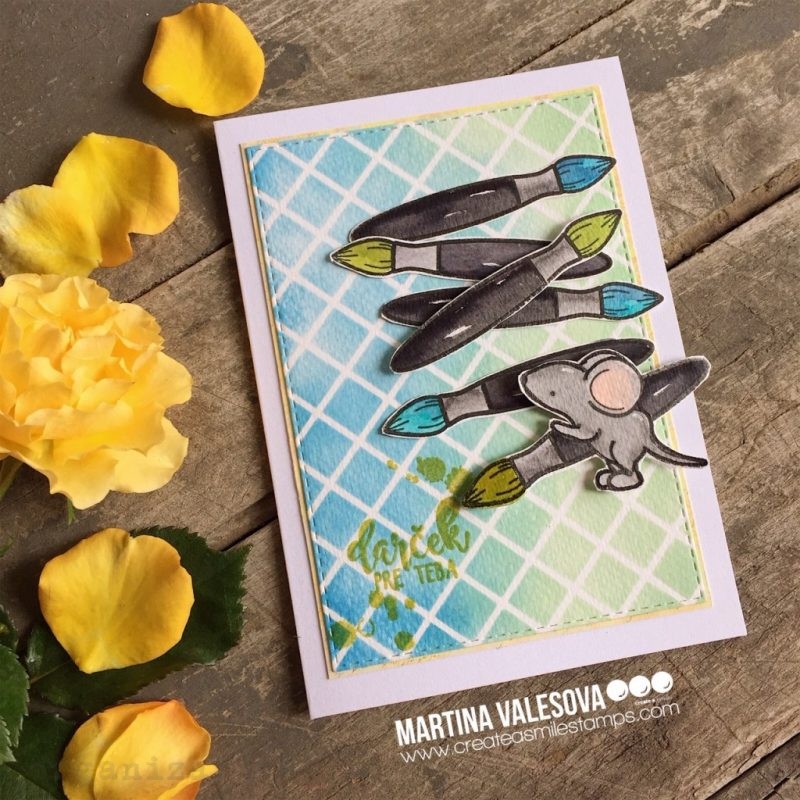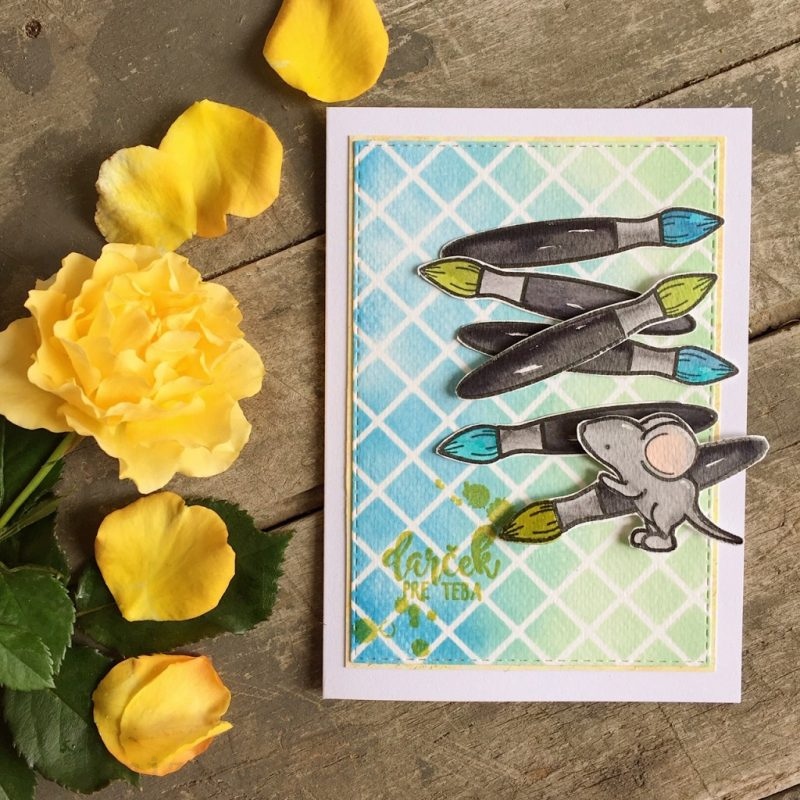 Ak budete podľa neho tvoriť, nemusíte ho dodržať presne, ale mali by ste tvoriť tak, aby sa dal aspoň náznak sketcha identifikovať. Ja som tentokrát vyrobila pozadie tupovaním cez šablónu. Potom som si napečiatkovala a vyfarbila štetce a chutnú myšku. Nedalo sa odolať :-). No a na záver som vyembosovala slovenský nápis♥.
Vyhrať môžete 25 € poukážku na nákup v eshope Create A Smile Stamps. Väčším benefitom ale pre vás je, že vašu tvorbu uvidia nové kreatívne tváre aj zo zahraničia, takže sa prezentujete :-).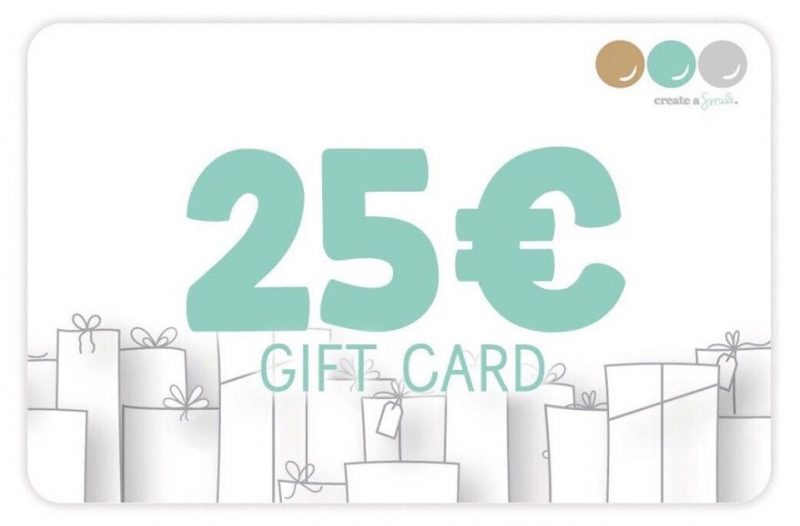 AKO SA ZAPOJIŤ DO CHALLENGE? POPÍŠEM VÁM TO TROCHU DETAILNEJŠIE:
vytvoríte pohľadnicu podľa zadanej témy, tentokrát je to vyššie uvedená farebná paleta
podmienkou je použiť viditeľne ich pečiatky, alebo vyrezávacie šablóny, prípadne freebies, ktoré nájdete na blogu Create A Smile
túto pohľadnicu uverejníte na svojej platforme – takže buď na blogu, alebo Instagrame, či FB stránke (ak na svojom súkromnom profile, musíte nastaviť príspevok ako verejný)
url link na pohľadnicu vložíte na konci článku k aktuálnej challenge, je tam medzi článkom a komentármi také že "LINK PARTY". A kliknete na modré tlačítko ADD YOUR LINK (prvý krát sa tam zaregistrujete a potom už je to automaticky). Tiež vidíte, kedy možnosť pridať svoj výtvor končí…
čo je url link?
Napríklad, toto je link na moju inšpiráciu k predchádzajúcej challenge na IG –
https://www.instagram.com/p/CBQ3cYuHWhm/ / a toto je link na blog na prvú challenge –
https://vintagecrafting.sk/obrovska-radost-patrim-k-dizajn-timu-znacky-create-a-smile/
takže fotku svojej pohľadnice nikde neposielate, vkladáte len link na ňu v článku Create a Smile s aktuálnou challenge
nezabudnite, presné podmienky a všetky inšpirácie k danej challenge nájdete vždy v originál článku na Create A Smile Stamps – tu trochu s oneskorením oproti vyhlásenej challenge
to, či sa na vás usmialo šťastie, zistíte vždy na blogu Create A Smile
nezabudnite, všetky krásne produkty tento značky kúpite priamo v ich eshope, s parádnym poštovným
Christine, majiteľka e-shopu Create A Smile odkazuje, že tento piatok bude zverejňovať novinky. Parada♥. Ja už mám svoje na ceste a nesmierne sa teším :-). Takže, môžete ju, ako malú podnikateľku, podporiť♥.
Tak čo, idete do toho?
Do skorého videnia, písania, tvorenia♥
Vaša Martina